Luxe Interiors + Design: December 2019
Sep 13, 2019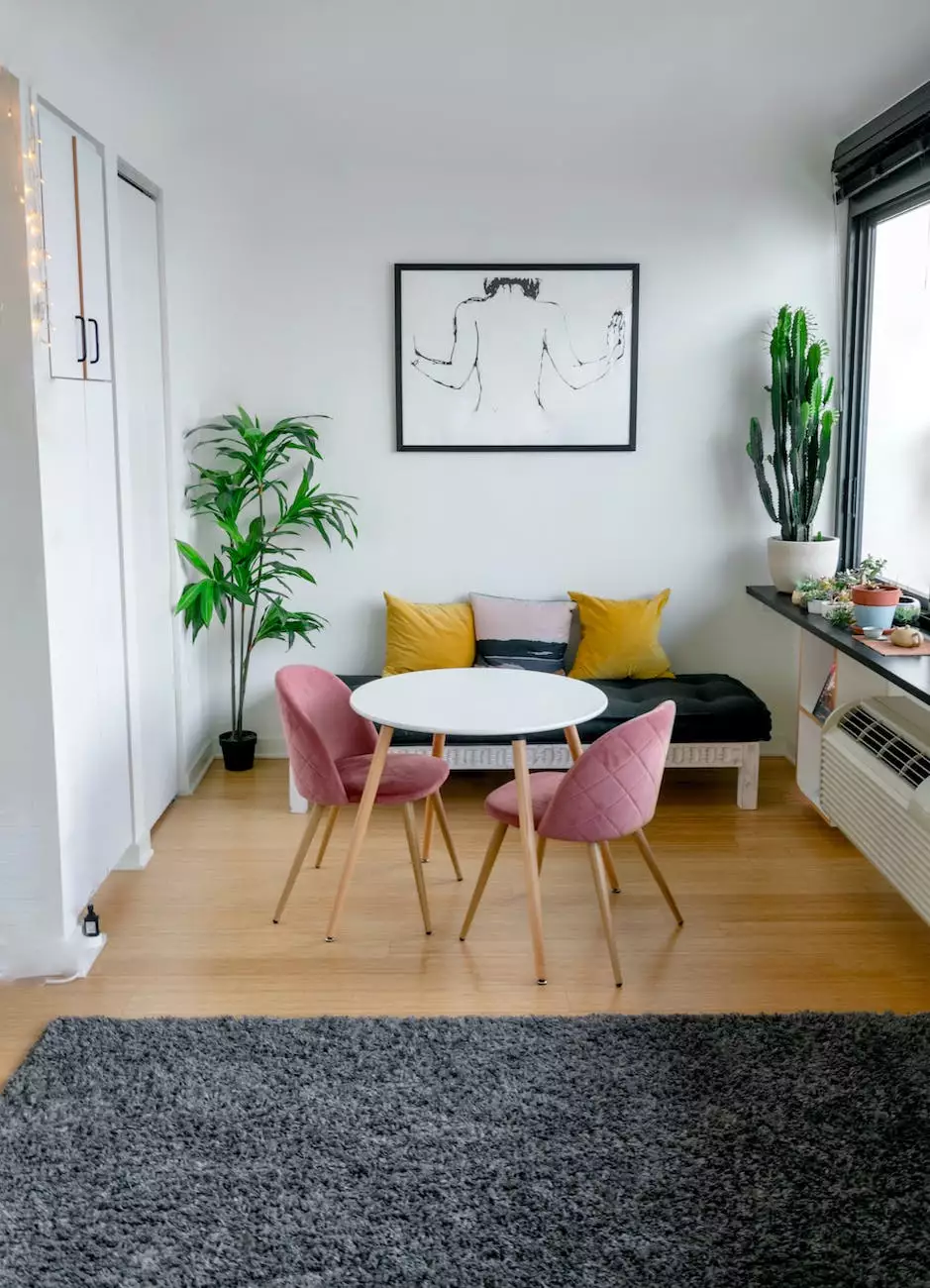 Welcome to PDE Photography's Luxe Interiors + Design: December 2019
As a leading name in the field of Arts & Entertainment - Visual Arts and Design, PDE Photography is thrilled to present an exquisite collection of luxury interiors and cutting-edge designs showcased in the December 2019 edition of Luxe Interiors + Design magazine. With our unmatched expertise in capturing the essence of visual arts and design, we invite you to embark on a captivating journey through the extraordinary world of interior design and artistic expression.
Unveiling the Epitome of Luxury Interiors
Immerse yourself in a realm where opulence meets architectural brilliance. In Luxe Interiors + Design: December 2019, PDE Photography unveils an awe-inspiring compilation of the most sophisticated, elegant, and trend-setting interiors. Our team of skilled photographers and visual storytellers have meticulously captured the essence of luxury, providing a riveting visual experience that transcends the boundaries of imagination.
Indulge in Unparalleled Design Innovation
At PDE Photography, we believe that design innovation lies at the heart of artistic expression. Our December 2019 edition of Luxe Interiors + Design explores the realm of cutting-edge design, showcasing the work of visionary artisans and architects who push the boundaries of creativity. From avant-garde furniture pieces to innovative architectural marvels, our collection will inspire your imagination and ignite your passion for design.
Bringing Inspiration to Your Doorstep
Luxe Interiors + Design: December 2019 is not just a magazine; it is a curated experience that stimulates your senses and sparks creativity. With PDE Photography's dedication to creating evocative visuals, we ensure that each page transports you into the world of luxury and design. Our skilled photographers masterfully capture the interplay of light, texture, and form, creating captivating images that breathe life into each featured space.
Engage with Expert Commentary
Beyond visual enchantment, PDE Photography's Luxe Interiors + Design: December 2019 offers insightful commentary from renowned design experts. Our team collaborates with industry leaders to provide a comprehensive exploration of the latest trends, design philosophies, and exclusive tips. As you delve into our magazine's pages, you will be enlightened by the wealth of knowledge shared by the most respected voices in the field of visual arts and design.
Unlock the World of Visual Arts and Design
PDE Photography's Luxe Interiors + Design: December 2019 is a gateway to the mesmerizing universe of visual arts and design. With our emphasis on capturing the essence of creativity and luxurious aesthetics, we invite you to indulge in a sensory journey that transcends time and space. Prepare to be inspired, captivated, and enthralled by the marvelous worlds brought to life within the pages of our magazine.
Stay Connected with PDE Photography
For the latest updates on Luxe Interiors + Design and exclusive behind-the-scenes content, follow PDE Photography on our social media platforms. Join our community of design enthusiasts, where we share in the joy of visual storytelling, celebrate the works of visionary designers, and inspire one another. Let us embark on this creative journey together, where artistry and imagination know no bounds.
Empower Your Vision with PDE Photography
PDE Photography is dedicated to empowering your vision and bringing your creative ideas to life. With our unwavering commitment to excellence, we redefine the boundaries of visual arts and design. Be it through our stunning photography, captivating narratives, or engaging features, we offer an unparalleled experience that leaves a lasting impression.
Embark on a visual journey through the world of luxury interiors
Discover the latest trends and innovative designs
Engage with insightful commentary from renowned experts
Experience the magic of visual storytelling
Follow us on social media and be part of our vibrant community
Unlock your creative potential with PDE Photography
Visit PDE Photography's Luxe Interiors + Design: December 2019 to lose yourself in an ethereal realm of aesthetics, elegance, and design brilliance. Immerse yourself in a visual feast that serves as a testament to the power of human creativity. Open your eyes to new possibilities and let the PDE Photography experience ignite your passion for visual arts and design.