Gerardo and Camilla's Honeymoon Photos in Santorini Greece
Apr 19, 2022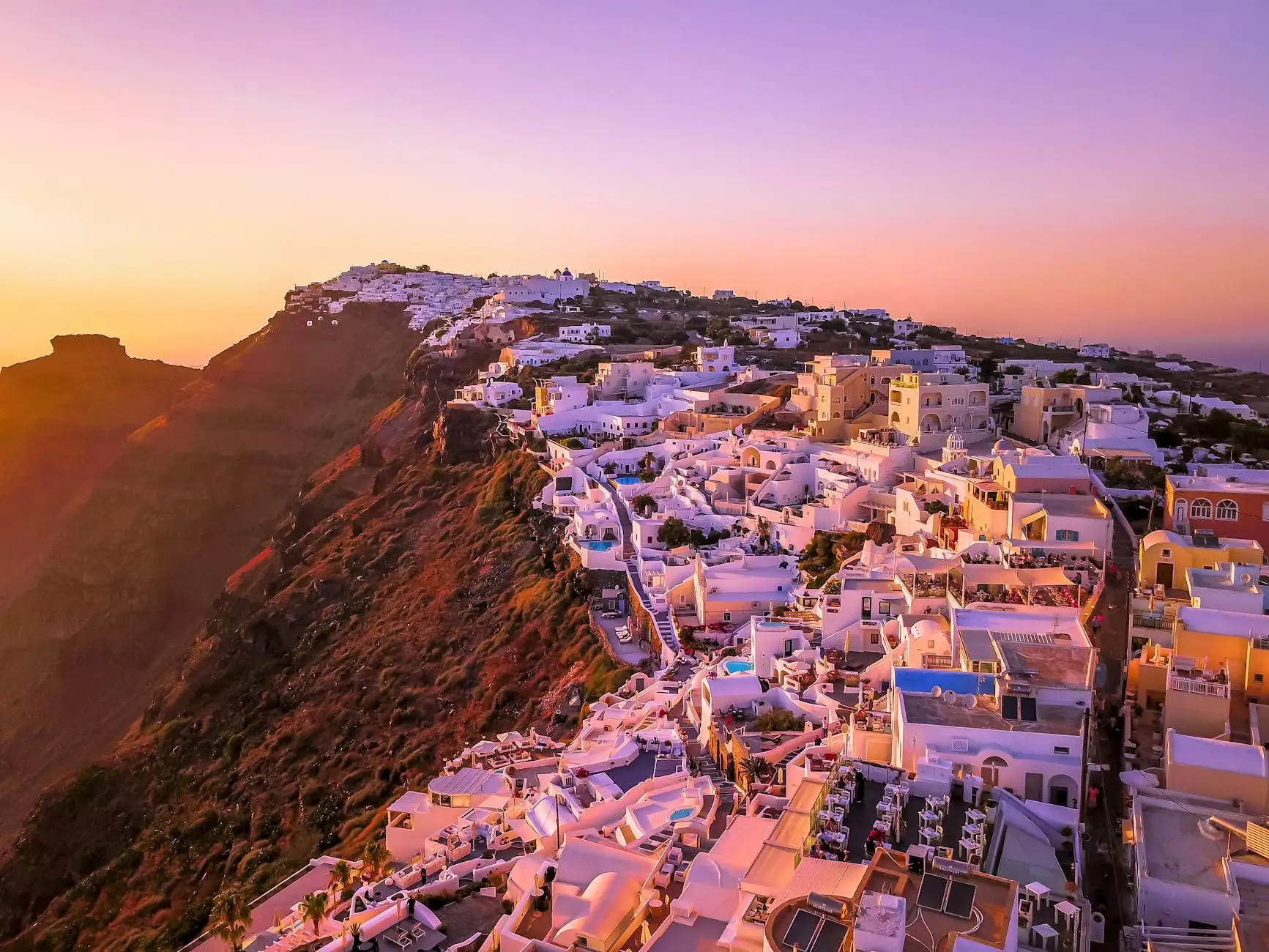 Experience the Beauty and Romance of Santorini
Immerse yourself in the magical island of Santorini, Greece with Gerardo and Camilla's unforgettable honeymoon photos. Discover the charm of this idyllic destination through the lens of PDE Photography, capturing every precious moment of their love story against the backdrop of Santorini's iconic landscapes.
Santorini is renowned for its breathtaking sunsets, pristine white-washed buildings, and stunning volcanic caldera views. With its unique architectural treasures and picturesque alleys, Santorini offers a captivating atmosphere perfect for creating extraordinary memories.
Capture Memories That Last a Lifetime
PDE Photography specializes in freezing time and preserving cherished moments. Through skilled artistry and a keen eye for beauty, we ensure your experiences are captured in timeless photographs that will transport you back to Santorini's enchanting ambience whenever you look at them.
Our talented photographers are passionate about capturing genuine emotions and creating authentic images that reflect your love story. Whether it's a stroll through the narrow streets of Oia or a romantic dinner overlooking the Aegean Sea, we will be there to immortalize your cherished moments in Santorini.
Explore the Cultural Heritage of Santorini
Beyond its natural beauty, Santorini boasts a rich cultural heritage that adds depth and character to the island. From the ancient ruins of Akrotiri to the traditional cave houses in Emporio, Santorini offers a unique blend of history and contemporary style.
Discover the remnants of the Minoan civilization at Akrotiri, explore the medieval fortress of Skaros, or wander through Megalochori's narrow streets lined with historical mansions. Santorini's cultural gems provide endless inspiration and opportunities for creating stunning photographs that reflect the island's heritage.
Book Your Santorini Photography Session Today
If you're planning a honeymoon or vacation in Santorini, don't miss the chance to capture your precious moments with PDE Photography. Our team of experienced photographers will guide you through the process, ensuring a relaxed and enjoyable experience while showcasing the best of your love story against the stunning Santorini backdrop.
At PDE Photography, we believe that every moment is worth treasuring and that impeccable visual storytelling can transport you back to those cherished memories. Let us be a part of your Santorini journey and create photographs that truly capture the essence of your extraordinary love story.
Contact PDE Photography for an Unforgettable Experience
Category: Arts & Entertainment - Visual Arts and Design
Website: pdephotography.net
Email: [email protected]
Phone: +123-456-7890