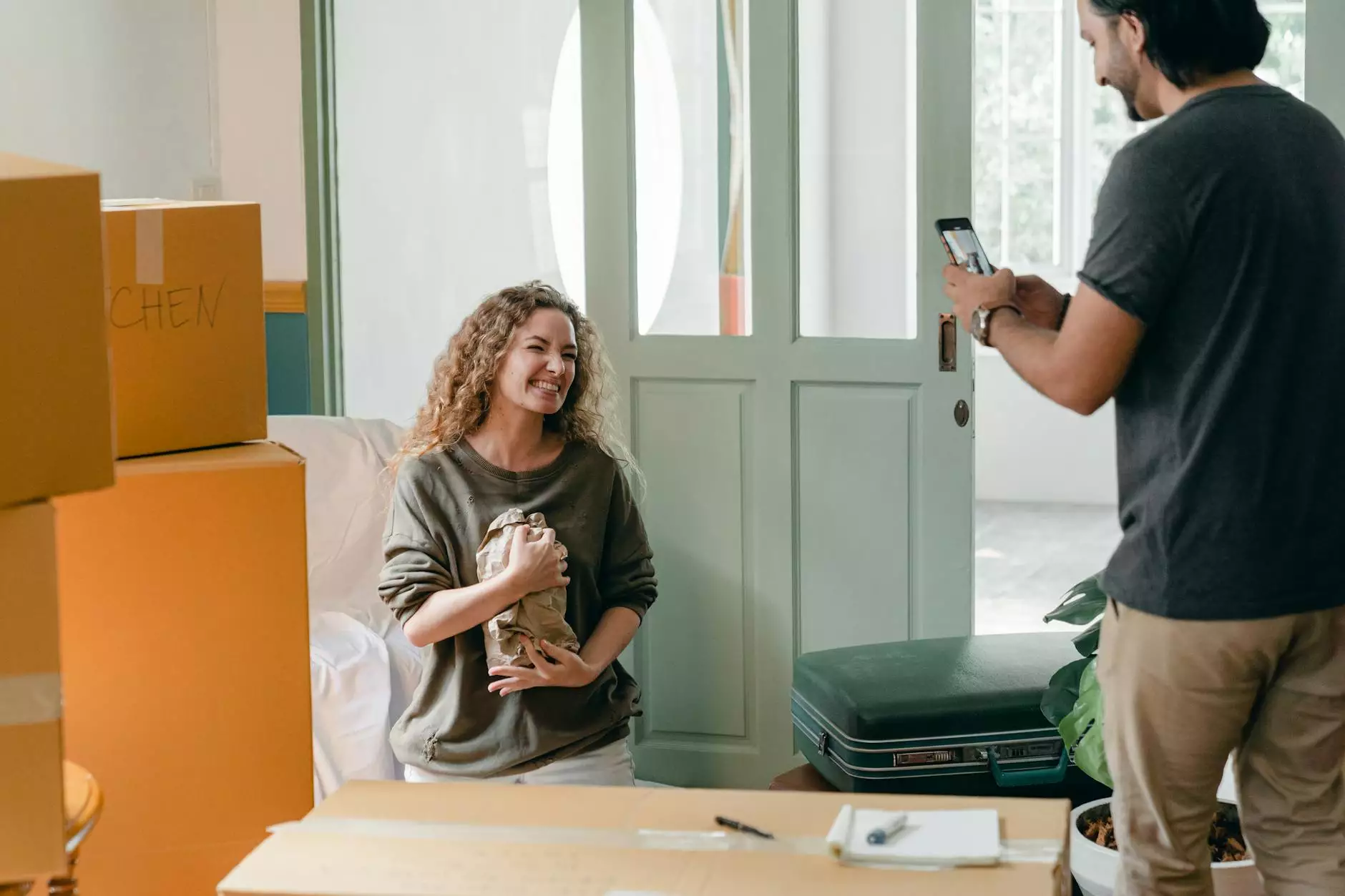 Preserve Your Precious Moments with PDE Photography
Welcome to PDE Photography, your premier destination for capturing and preserving your cherished memories. With our passion for visual arts and design, we offer personalized photography services that cater to your unique requirements. Whether it's capturing your wedding day, welcoming a new member to your family, or celebrating an important milestone, we are dedicated to providing exceptional photography services that exceed your expectations.
Capturing Memories that Last a Lifetime
At PDE Photography, we understand that every moment is special, and it deserves to be captured with precision and artistry. Our team of experienced photographers specializes in a wide range of photography genres including weddings, family portraits, newborn photography, and more. We believe in capturing genuine emotions, real smiles, and the essence of each moment, creating timeless images that you can treasure for years to come.
Invest in Quality Photography
Investing in professional photography is an investment in preserving your memories for generations to come. The artistry and skill involved in capturing the perfect shot, along with state-of-the-art equipment and post-processing techniques, ensure that you receive exceptional quality photographs that truly reflect the joy and emotions of your special moments.
Our Services
Wedding Photography
Your wedding day is one of the most important days of your life, and our team at PDE Photography is dedicated to capturing every beautiful moment. From the intimate exchange of vows to the joyous celebrations, our wedding photographers will document every detail with care and creativity. We offer customizable wedding packages that cater to your specific preferences and budget.
Family Portraits
Celebrate the love and bond within your family with our professional family portrait sessions. Our experienced photographers will create a relaxed and enjoyable atmosphere, allowing your family's unique dynamics to shine through in every photograph. Whether you prefer a classic studio session or a picturesque outdoor setting, we will tailor the experience to suit your vision.
Newborn Photography
As a proud parent, you want to cherish every tiny detail of your newborn. Our newborn photography sessions are designed to capture the innocence and beauty of your little one in their earliest days. With a gentle and patient approach, we ensure a comfortable and safe experience for both baby and parents, resulting in stunning images that showcase the purest moments.
Special Events
From milestone birthdays to anniversary celebrations, our photographers are skilled at capturing the essence of your special events. We work closely with you to understand your vision and requirements, ensuring that no moment goes unnoticed. With a keen eye for detail and a passion for storytelling, we deliver photographs that allow you to relive the joy and excitement of your event for years to come.
Customized Packages to Suit Your Needs
At PDE Photography, we believe in offering personalized solutions that cater to your individual requirements. We understand that every client is unique, and we tailor our services to ensure we capture your vision perfectly. Our customizable packages allow you to choose the services, prints, and products that best suit your preferences and budget.
Contact Us Today
If you are ready to invest in preserving your precious moments with PDE Photography, we would love to hear from you. Feel free to reach out to us to discuss your photography needs, ask any questions, or inquire about our availability. Our friendly team is here to assist you and create a photography experience that you will cherish for a lifetime.
Invest in quality, invest in memories. Trust PDE Photography to capture your most treasured moments with professionalism, creativity, and a commitment to excellence. Contact us today!