Capture the Magic of Leah + Jeff's Wedding with PDE Photography
Aug 27, 2022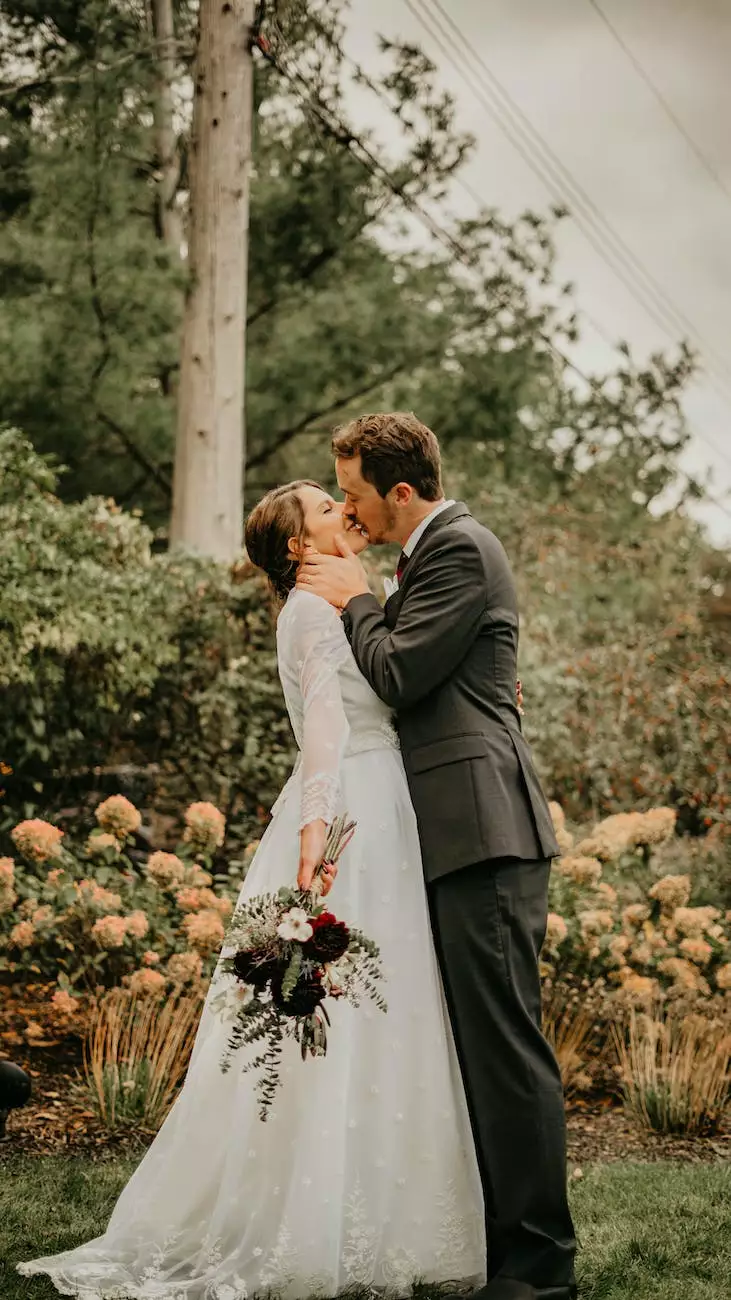 Welcome to PDE Photography, your go-to provider for exceptional visual art and design services in the realm of wedding photography. We take immense pride in capturing the magic of your special day, preserving every heartfelt moment and loving detail for you to cherish for a lifetime. With our expertise and passion for visual storytelling, we ensure that your wedding photos reflect the essence of your love story.
Elevating Your Wedding to an Unforgettable Experience
A wedding is a significant milestone, marking the beginning of a beautiful journey together. At PDE Photography, we understand the importance of this momentous occasion and the desire to capture it in all its glory. We go above and beyond to create a wedding photography experience that will not only meet but exceed your expectations.
Our team of highly skilled photographers possesses a keen eye for detail and a knack for storytelling. We believe that a great photograph should evoke emotions, encapsulating the beauty of the moment and the depth of your love. By combining technical expertise with an artistic touch, we ensure that every image captured narrates the love story of Leah and Jeff's wedding day.
Why Choose PDE Photography?
As a leading name in the visual arts and design industry, we provide a range of compelling reasons to trust us with capturing your precious memories:
1. Unparalleled Expertise and Experience
PDE Photography boasts a team of seasoned professionals with years of experience in the wedding photography field. Our photographers stay updated with the latest trends, techniques, and equipment to ensure that your wedding photography stands out.
2. Tailored Packages
We understand that every wedding is unique, and we strive to accommodate your specific needs and preferences. We offer a variety of packages that can be tailored to suit your budget, ensuring that you receive the most value for your investment.
3. Attention to Detail
From intimate moments to grand celebrations, we believe every aspect of your wedding deserves to be captured beautifully. Our photographers pay meticulous attention to detail, ensuring that no moment goes unnoticed.
4. Comprehensive Coverage
With PDE Photography, you can rest assured that every special moment will be captured. We aim to provide a comprehensive coverage of your wedding day, ensuring that no precious memory is left uncaptured.
5. Artistic Approach
At PDE Photography, we approach wedding photography as an art form. We craft each image with a careful blend of technical skill and artistic vision, resulting in breathtaking photographs that are sure to stand the test of time.
Our Commitment to Exceptional Service
At PDE Photography, we believe that excellent customer service is just as important as remarkable photography. We are committed to providing a seamless and enjoyable experience for you throughout your wedding journey.
From your initial consultation to the final delivery of your photographs, we work closely with you to understand your vision, preferences, and timeline. Our goal is to ensure that your expectations are not only met but exceeded at every stage of our collaboration.
Gallery of Love: Leah + Jeff's Wedding
Take a glimpse into the magic we captured during Leah and Jeff's wedding day. Each photograph tells a unique story, showcasing the love, joy, and authenticity shared between the couple and their loved ones.
As you browse through the gallery, you'll witness the artistry and passion behind our work. Each image is thoughtfully composed to highlight the details, emotions, and atmosphere of the celebration.
At PDE Photography, we believe that a wedding album is not just a collection of photographs but a testament to the love and commitment you share. We take pride in handcrafting visually stunning albums that serve as cherished heirlooms for generations to come.
Experience the Magic of Leah + Jeff's Wedding
With PDE Photography, you can trust that we will capture the magic of your special day, just like we did for Leah and Jeff. Our passionate team is dedicated to providing you with exceptional visual art and design services that will leave you with cherished memories for a lifetime.
Contact us today to embark on an unforgettable journey with PDE Photography, where your love story comes to life through breathtaking imagery.