Lord Thompson Manor – A WEDDING VENUE REVIEW
Sep 23, 2020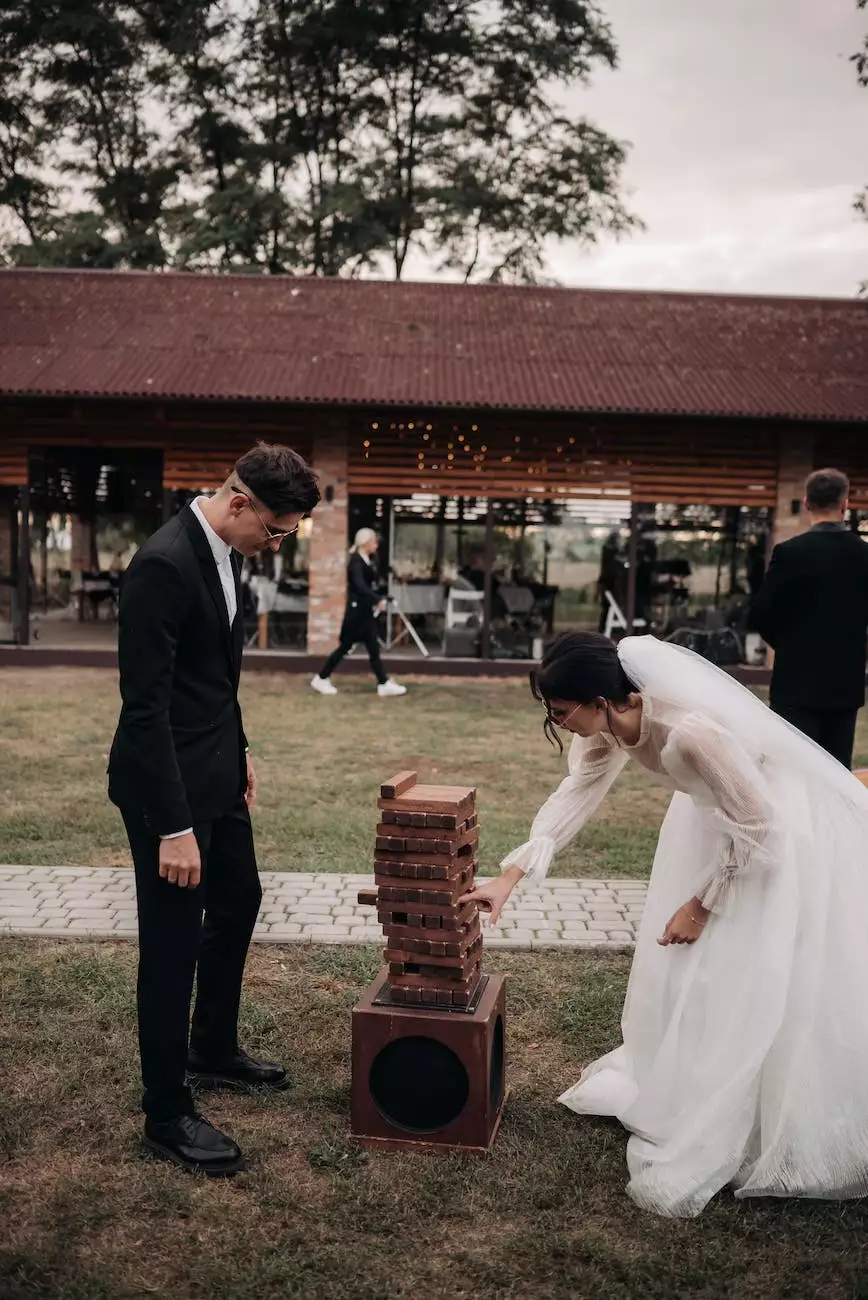 About Lord Thompson Manor
Welcome to PDE Photography's exclusive review of Lord Thompson Manor, a magnificent wedding venue nestled in the heart of picturesque Thompson, Connecticut. With its timeless elegance, unparalleled charm, and breathtaking surroundings, Lord Thompson Manor offers couples an awe-inspiring backdrop for their special day.
Unforgettable Weddings at Lord Thompson Manor
For those seeking a truly extraordinary wedding experience, Lord Thompson Manor is the epitome of enchantment. From the moment you arrive at the grand white gates, you'll be transported to a world of pure romance and luxury. This exquisitely restored 19th-century estate seamlessly combines historic grandeur with modern amenities, providing an idyllic setting for your dream wedding.
The Enchanting Grounds
Surrounded by lush gardens, blooming flowers, and serene landscapes, Lord Thompson Manor boasts 40 acres of meticulously manicured grounds. Each corner of this sprawling estate offers a picturesque backdrop for your wedding photos. From the romantic garden gazebos to the serene lakeside, there are endless opportunities to capture stunning moments that you will cherish forever.
The Manor House
The centerpiece of Lord Thompson Manor is the enchanting Manor House, with its stately architecture and refined interior. Step into the grand foyer, adorned with intricate woodwork and a breathtaking chandelier, and you'll be transported to a bygone era. The luxurious bridal suite provides a haven of opulence for the bride and her bridal party, while the groom and his entourage can relax in their own private retreat.
The Carriage House
Adjacent to the Manor House, the Carriage House offers a versatile space for personalized celebrations. The elegant ballroom, complete with vaulted ceilings and crystal chandeliers, sets the stage for an unforgettable reception. Whether you prefer an intimate gathering or a grand affair, the Carriage House can accommodate your vision, creating memories that will last a lifetime.
Exquisite Dining and Culinary Delights
At Lord Thompson Manor, culinary excellence is a priority. Their award-winning chefs are renowned for their innovative creations and artful presentations. From exquisite hors d'oeuvres to decadent multi-course meals, every culinary detail is carefully crafted to exceed your expectations. Whether you desire a lavish feast or a customized menu, the dedicated culinary team will design a dining experience that reflects your unique tastes and preferences.
The Lord Thompson Manor Experience
When you choose Lord Thompson Manor as your wedding venue, you'll receive unparalleled service and attention to detail. Their team of experienced event coordinators will work closely with you to customize every aspect of your wedding, ensuring that your vision becomes a reality. From floral arrangements to entertainment, no detail is too small. With their expertise and commitment to excellence, the team at Lord Thompson Manor will create a seamless and extraordinary event that surpasses all expectations.
Contact PDE Photography for a Consultation
Are you dreaming of a fairytale wedding at Lord Thompson Manor? Contact PDE Photography today to schedule a consultation. Our experienced team of photographers will capture the essence of your special day, preserving every cherished moment for a lifetime. Trust PDE Photography to capture the magic of Lord Thompson Manor and create timeless wedding memories that you and your loved ones will treasure forever.