Wadsworth Mansion – A Wedding Venue Review
Jan 23, 2019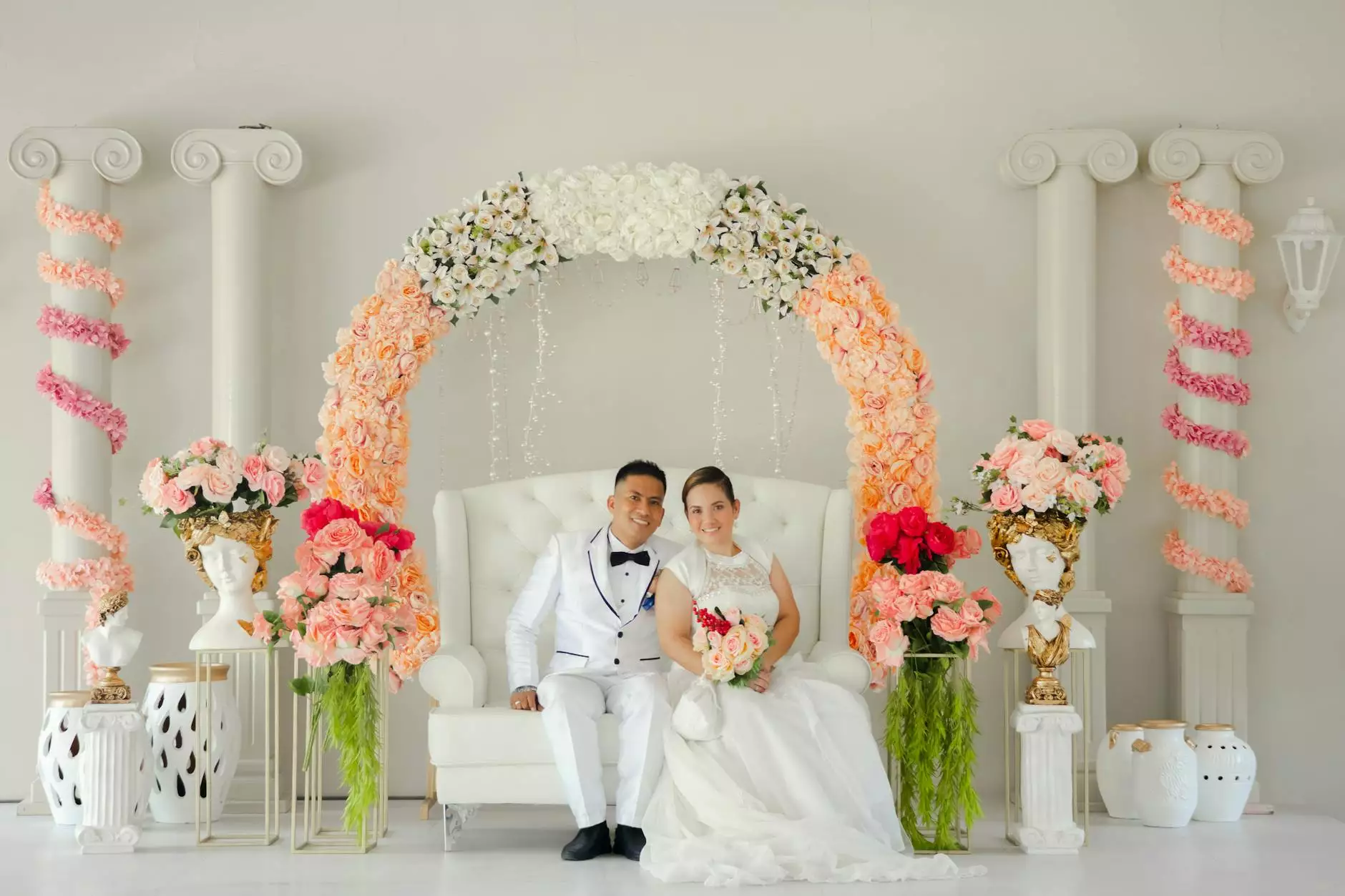 Welcome to PDE Photography's review of Wadsworth Mansion, an enchanting wedding venue that captures the essence of elegance and romance. With its stunning architecture, picturesque surroundings, and impeccable service, Wadsworth Mansion offers a truly unforgettable experience for couples seeking a perfect wedding day.
About Wadsworth Mansion
Located in the heart of Middletown, Connecticut, Wadsworth Mansion stands as a testament to timeless beauty. This historic estate, built in 1900, boasts magnificent French chateau-style architecture that will captivate you and your guests from the moment you arrive. Surrounded by 103 acres of pristine parkland, the mansion provides a secluded and picturesque setting for your special day.
Exquisite Beauty and Event Spaces
The Wadsworth Mansion offers an array of exquisite indoor and outdoor event spaces designed to accommodate weddings of any size. Whether you dream of an intimate gathering or a grand celebration, this venue has it all.
The Mansion Ballroom
The Mansion Ballroom is the crown jewel of Wadsworth Mansion. With its high ceilings, ornate chandeliers, and grand fireplace, this space exudes elegance and sophistication. The ballroom can comfortably accommodate up to 200 guests, making it perfect for larger weddings. The room's timeless charm serves as a beautiful backdrop for your ceremony or reception.
The Tennis Pavilion
If you prefer an outdoor celebration, the Tennis Pavilion is an ideal choice. Nestled within the immaculate gardens of Wadsworth Mansion, this enchanting space offers a romantic atmosphere under a tented canopy. Say your vows surrounded by lush greenery and celebrate with your loved ones as you dance beneath the stars.
The East and West Garden Rooms
For couples seeking a more intimate setting, the East and West Garden Rooms provide an idyllic backdrop. These charming rooms feature stunning floor-to-ceiling windows that offer breathtaking views of the mansion's gardens. Whether you choose to hold your ceremony or reception here, these spaces will ensure an intimate and memorable experience.
Unparalleled Service and Amenities
At Wadsworth Mansion, your wedding experience goes beyond the enchanting venues. The dedicated staff is committed to delivering unparalleled service, ensuring that every detail is taken care of.
Professional Event Planning
The experienced event planning team at Wadsworth Mansion will work closely with you to bring your vision to life. From coordinating vendors to assisting with decor choices, their expertise ensures a seamless and stress-free planning process. Your wedding day deserves the utmost attention to detail, and this team is dedicated to making it extraordinary.
Culinary Excellence
Food is an essential part of any wedding, and Wadsworth Mansion excels in culinary excellence. Their renowned in-house catering team offers a range of customizable menus crafted with fresh, local ingredients. From elegant plated dinners to elaborate buffet spreads, their culinary creations will tantalize your taste buds and leave a lasting impression on your guests.
Conclusion
Choosing Wadsworth Mansion as your wedding venue is a decision you won't regret. Its timeless beauty, breathtaking surroundings, and impeccable service make it a truly magical destination. PDE Photography highly recommends Wadsworth Mansion for couples seeking an extraordinary wedding experience. Capture your special day in a place that will forever hold cherished memories.