Briana and Mark's Winter Barn Wedding
Jun 16, 2019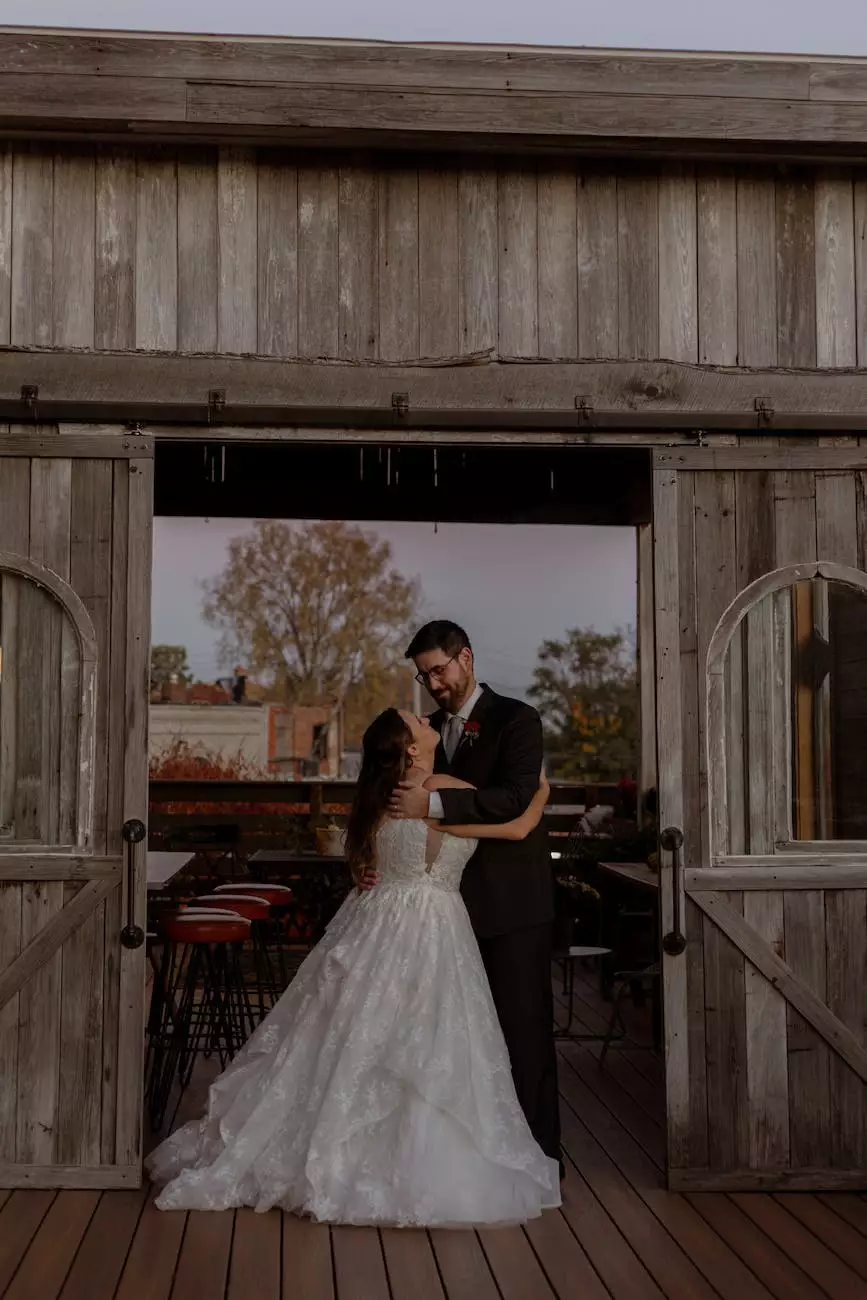 Celebrate Love and Joy
Welcome to the enchanting world of Briana and Mark's Winter Barn Wedding! At PDE Photography, we specialize in capturing the magic and emotions of special moments, allowing you to relive them for years to come. Join us as we take you through every beautiful detail of this extraordinary celebration of love and joy.
A Whimsical Winter Wonderland
The stage was set for Briana and Mark's wedding in a stunning winter barn nestled amidst picturesque Connecticut landscapes. The venue, adorned with twinkling lights and rustic decorations, exuded an intimate charm that perfectly complemented the couple's vision. The warm ambiance and cozy atmosphere welcomed guests into a whimsical winter wonderland.
Capturing Timeless Moments
As professional photographers, we understood the significance of documenting every precious moment of Briana and Mark's special day. From the nervous excitement during the morning preparations to the heartfelt vows exchanged under a flower-adorned altar, we captured every tear, smile, and embrace. Our aim was to preserve the authenticity and emotions of the day, allowing the couple and their loved ones to reminisce on these memories for generations to come.
Exquisite Details and Personal Touches
The artfully designed reception showcased Briana and Mark's impeccable taste and attention to detail. Lavish floral centerpieces adorned the tables, providing bursts of color against the backdrop of the barn's rustic charm. The seating arrangements incorporated personalized touches, allowing guests to feel truly honored and cherished. Each element of the decor was meticulously chosen, creating a harmonious environment that reflected the couple's unique love story.
Indulging in Culinary Delights
No wedding would be complete without delectable culinary creations, and Briana and Mark's Winter Barn Wedding was no exception. From the tantalizing appetizers to the mouthwatering main course and delightful desserts, every dish was a celebration of flavors and craftsmanship. The talented chefs took great care in accommodating dietary preferences, ensuring that each guest had a memorable experience.
Unforgettable Moments on the Dance Floor
As the sun set and the stars adorned the Connecticut sky, Briana and Mark's Winter Barn Wedding transformed into an incredible dance party. Accompanied by lively music, the newlyweds and their guests took to the dance floor, filled with joy and boundless energy. Laughter and happiness enveloped the barn, creating an atmosphere of pure exhilaration.
Creating Lasting Memories
At PDE Photography, our passion lies in capturing these extraordinary moments and crafting them into timeless memories. We believe that every love story deserves to be told with exquisite detail, ensuring that the emotions of your special day are forever preserved. Whether it's a winter barn wedding, a beachside ceremony, or a grand city celebration, we are dedicated to delivering unparalleled photography services that exceed your expectations.
Choose PDE Photography for Your Special Day
If you're searching for a professional wedding photographer who can encapsulate the essence of your love story, look no further than PDE Photography. With our expertise, attention to detail, and commitment to excellence, we are proud to serve couples in capturing their most cherished moments. Contact us today for a consultation and let us help you turn your dream wedding into a reality.