Tracey and Mike's Wedding at Webb Barn
Aug 21, 2022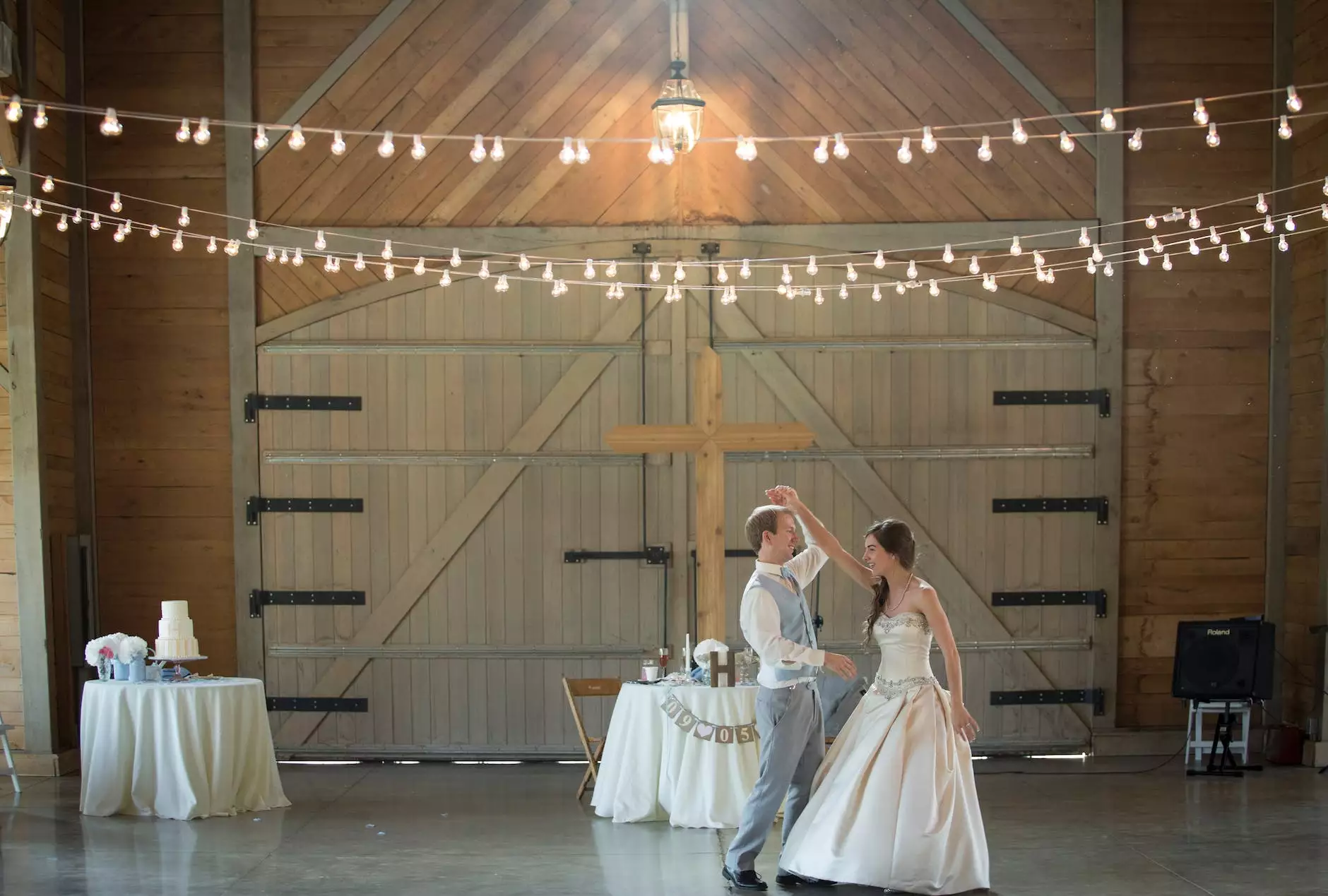 Celebrate Love at Webb Barn
Experience the magical celebration of love at Webb Barn, beautifully captured by PDE Photography. As a leading photography service in the Arts & Entertainment - Visual Arts and Design category, we specialize in capturing the essence of your special day in exquisite detail. Trust our skilled photographers to turn your wedding into a timeless masterpiece.
Unforgettable Moments, Timeless Memories
At PDE Photography, we understand that your wedding day is one of the most important events in your life. We are dedicated to crafting breathtaking photographs that perfectly showcase your love story. Our experienced team combines artistic vision with technical expertise to deliver images that encapsulate the emotions, atmosphere, and beauty of your wedding day.
Documenting Every Detail
From the elegant decor to the joyful laughter, our photographers pay meticulous attention to every detail. We believe that every moment counts, and our commitment to excellence ensures that no special moment is missed. Our comprehensive approach focuses on capturing authentic expressions, candid interactions, and the enchanting ambience, ensuring your album tells a complete and compelling narrative.
The Perfect Venue: Webb Barn
Tracey and Mike's wedding at Webb Barn served as the picturesque backdrop for their love story. Nestled in a serene countryside setting, Webb Barn features rustic charm and timeless elegance. With its expansive gardens and stylish interiors, this venue offers a plethora of stunning photo opportunities, allowing us to create an enchanting visual story that will be cherished for a lifetime.
Award-Winning Excellence
With our exceptional portfolio of award-winning wedding photography, PDE Photography has established a reputation for excellence in the industry. Our commitment to delivering exceptional results has earned us accolades and recognition from both clients and peers alike. Trust us to capture the most cherished moments of your wedding day with a blend of artistry, creativity, and technical precision.
Personalized Service, Unwavering Professionalism
At PDE Photography, we believe in providing a personalized experience for every couple. We understand that each wedding is unique, and our team ensures that your vision and preferences are reflected in every shot. Our photographers blend seamlessly into your wedding day, ensuring minimal disruption while capturing priceless memories. With PDE Photography, you can relax and be confident that every aspect of your wedding will be beautifully preserved.
Contact PDE Photography for Your Wedding
Your love story deserves to be told through captivating and timeless photographs. Contact PDE Photography today to discuss your wedding photography needs. Our team is passionate about capturing the essence of your special day and delivering photographs that exceed your expectations. Trust us to create a visual legacy that will be cherished for generations to come.
Visit our website www.pdephotography.net for more information about our services.