Mark and Cuyler's Keeler Tavern Wedding
Nov 11, 2017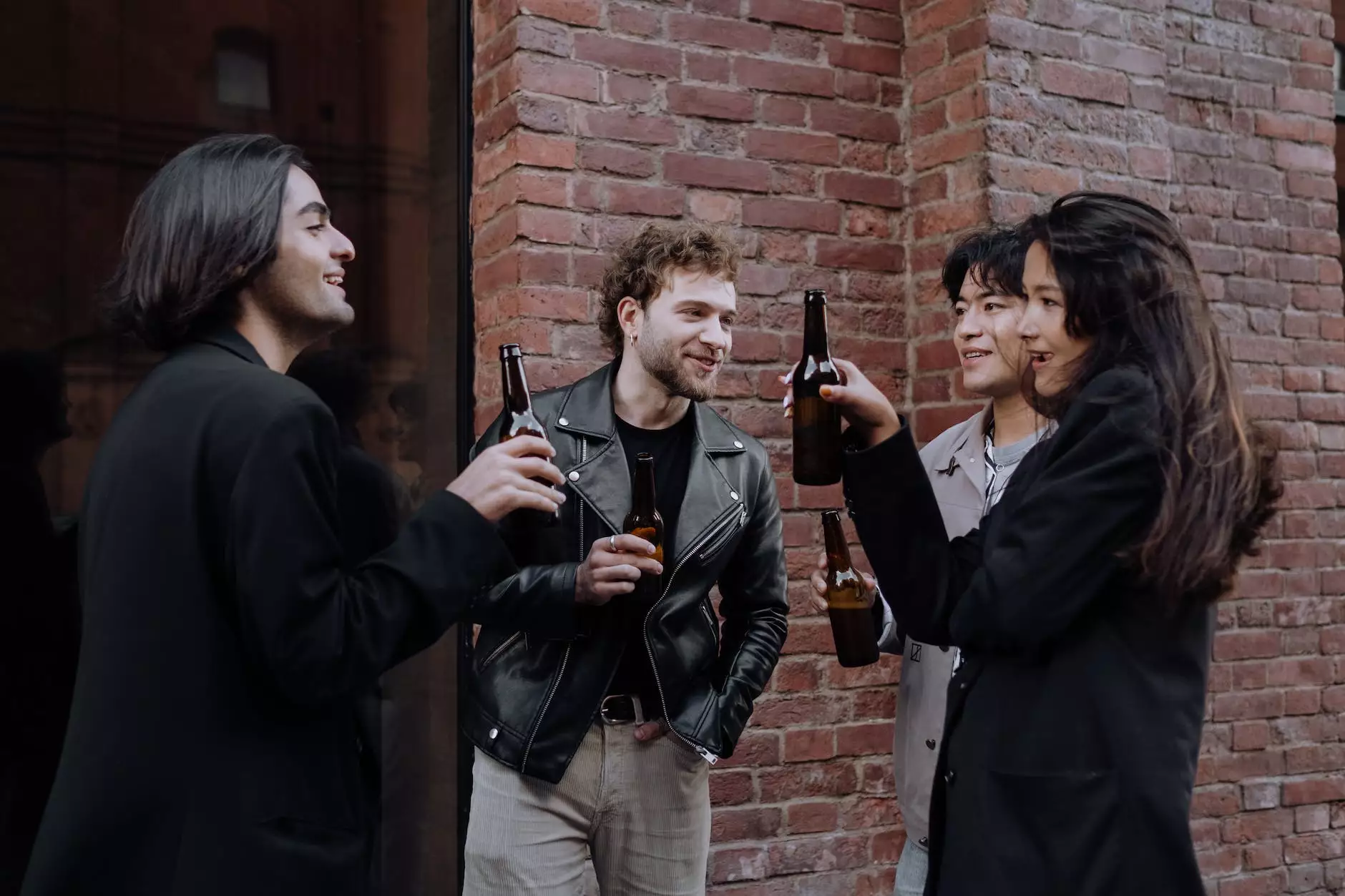 Welcome to Mark and Cuyler's Keeler Tavern Wedding, brought to you by PDE Photography. We specialize in Arts & Entertainment - Visual Arts and Design, capturing the most special moments and turning them into everlasting memories. Join us as we delve into the enchanting atmosphere of their wedding day, the breath-taking venue, and the stunning photographs that encapsulate their love story.
The Venue: Keeler Tavern
Situated in the charming town of Ridgefield, Connecticut, the historic Keeler Tavern served as the perfect backdrop for Mark and Cuyler's wedding celebration. Steeped in rich history and architectural beauty, this 18th-century landmark transported guests to a bygone era as they stepped foot onto its beautifully manicured grounds.
A Dream Come True
Mark and Cuyler's love story unfolded on a perfect summer day, where the sun painted the skies with hues of gold and the gentle breeze whispered promises of everlasting love. Surrounded by their closest family and friends, they exchanged vows, promising to embark on a lifelong journey together filled with love, laughter, and cherished memories.
Capturing Every Moment
At PDE Photography, we pride ourselves on our ability to capture the essence of each couple's unique love story. Mark and Cuyler's wedding was no exception. From the tender moments shared during their intimate first look to the joyous celebration on the dance floor, our expert photographers were there to preserve every smile, every tear, and every heartfelt embrace.
The Ceremony
The ceremony took place in the lush garden of the Keeler Tavern, adorned with exquisite floral arrangements that complemented the natural beauty of the surroundings. As Mark and Cuyler stood beneath a gracefully decorated archway, their love radiated, illuminating the entire space. The ceremony was officiated by a close friend, adding a personal touch that made the moment even more meaningful.
The Reception
Following the heartfelt exchange of vows, Mark and Cuyler's loved ones gathered in a beautifully decorated marquee nestled within the grounds of the Keeler Tavern. The air was filled with laughter, clinking glasses, and the aroma of delectable cuisine. It was clear that every detail had been thoughtfully curated, from the elegantly dressed tables to the enchanting lighting that cast a warm, romantic ambiance.
Creating Lasting Memories
Our team at PDE Photography utilized our expertise and artistic vision to ensure that Mark and Cuyler's wedding photographs were truly exceptional. Each image captured the raw emotion and love shared on their special day, transforming them into timeless treasures that they can cherish for a lifetime. From candid moments of laughter to the heartfelt speeches, every detail was carefully documented in a way that encapsulates the magic of their union.
Your Perfect Wedding Photography Partner
Choosing the right wedding photographer is a crucial decision. At PDE Photography, we understand the importance of preserving the beauty, emotion, and every little detail of your special day. Our expert team is passionate about capturing captivating moments, creating a visual narrative that allows you to relive your wedding day for years to come.
Why Choose PDE Photography?
Unparalleled expertise in Arts & Entertainment - Visual Arts and Design.
Attention to detail and a commitment to excellence.
Professional and friendly photographers who make you feel at ease.
Ability to capture both the big moments and the intimate, candid instances.
High-quality, stunning images that tell your unique love story.
Contact Us
Make your wedding day extraordinary by choosing PDE Photography as your partner in preserving the magic. Contact us today to discuss your vision, ask questions, and book a consultation. Let us transform your dreams into reality through the power of photography.
Remember, PDE Photography is here to deliver excellence in every shot, ensuring that your wedding day memories are cherished for a lifetime!