Kathryn + Tommy's Society Room Wedding
Sep 16, 2023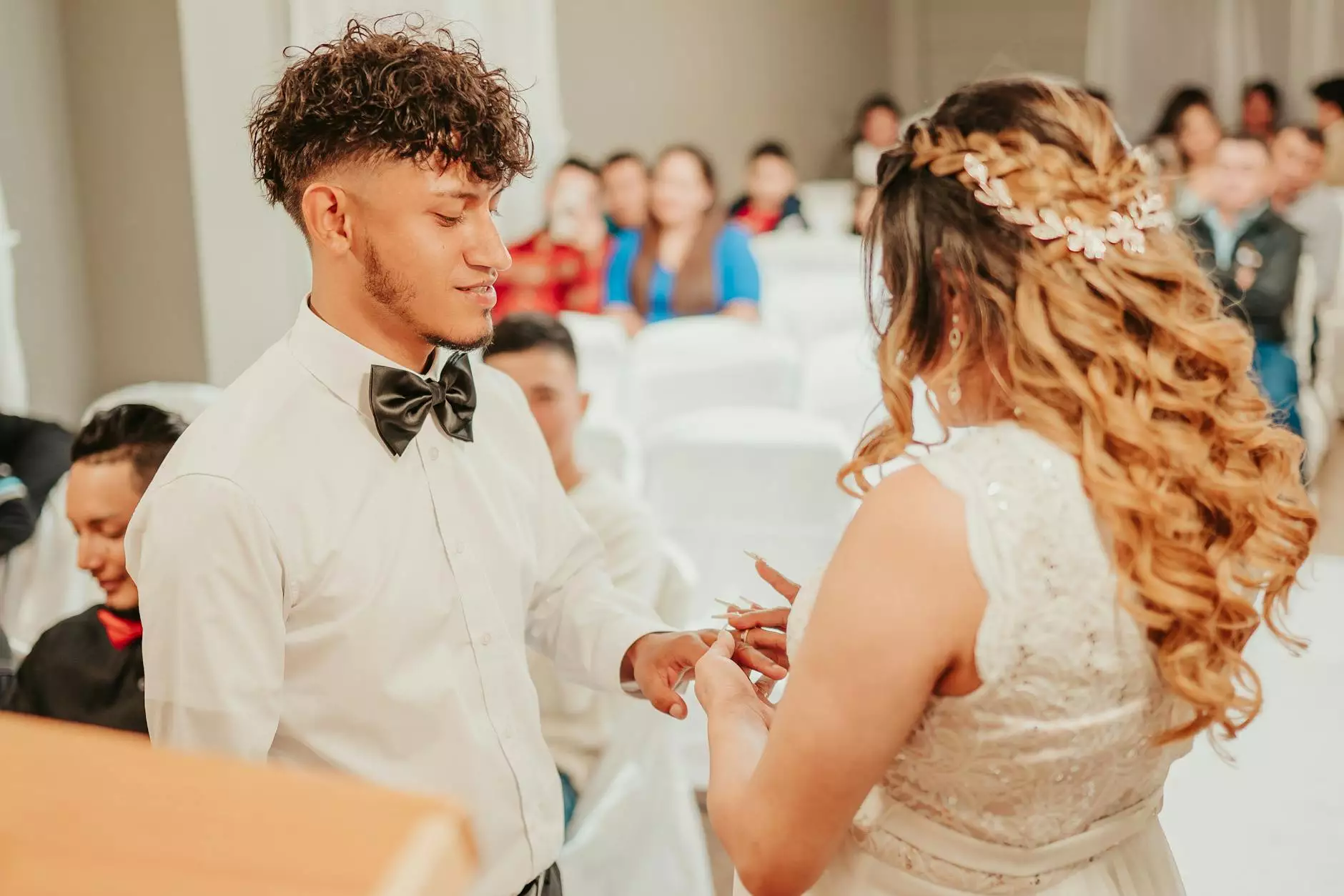 Welcome to PDE Photography's showcase of Kathryn and Tommy's breathtaking Society Room Wedding. We invite you to immerse yourself in the timeless beauty captured through our lens, as we tell the story of their special day.
Celebrating Love and Elegance at the Society Room
At PDE Photography, we believe that every love story is unique and deserves to be remembered in the most exquisite way. Kathryn and Tommy's wedding at the Society Room exemplified elegance, sophistication, and pure joy. From the stunning architecture to the meticulously curated details, every aspect of their celebration emanated charm and romance.
Capturing the Magic of the Day
Our team of expert photographers meticulously documented each moment, ensuring that no precious memory was left uncaptured. From the heartfelt exchange of vows to the tears of joy shared by family and friends, every emotion was immortalized through our lens.
Timeless Portraits
Our wedding photography session with Kathryn and Tommy took us on a journey through the Society Room's opulent halls. Guided by the vision of the couple, we sought to create timeless portraits that would serve as a testament to their love for years to come. Against the backdrop of the venue's grandeur, our photographs captured the ethereal beauty of the couple, showcasing their joy and connection.
Emotional Candid Shots
In addition to the carefully arranged portraits, we also took great care to document the candid moments that unfolded throughout the day. From the subtle glances shared between the couple to the unrestrained laughter of their loved ones, our candid shots encapsulated the genuine emotions that filled the event.
A Visionary Venue: The Society Room
The Society Room holds a special place in the hearts of Kathryn and Tommy, and it was easy to see why. With its rich history and breathtaking architecture, the venue provided the perfect backdrop for their wedding celebration.
The Society Room's ornate ballroom, adorned with dazzling chandeliers and intricate detailing, created an ambiance of grandeur. Its classic elegance complemented Kathryn's timeless beauty and Tommy's dapper charm.
Every Detail Matters
At PDE Photography, we understand that it's often the little details that make a wedding truly unforgettable. From the delicate lace on Kathryn's wedding gown to the meticulously arranged flower arrangements, we made sure to capture these elements with precision and artistry.
Preserving Eternal Memories
Our goal at PDE Photography is to provide our clients with not just photographs, but a treasured keepsake that can be passed down through generations. We take pride in our ability to preserve the essence of each wedding day, immortalizing the memories in a way that transports you back to those cherished moments.
Creating Timeless Albums
For Kathryn and Tommy, we carefully curated their wedding photographs to create a luxurious album that tells the story of their love. With meticulous attention to detail and a keen eye for design, we crafted a visual masterpiece that captured the essence of their Society Room Wedding.
Sharing the Joy
Not only do we provide our clients with tangible keepsakes, but we also strive to share the joy of their wedding day with their loved ones. Through our secure online galleries, family and friends can relive the magic of Kathryn and Tommy's Society Room Wedding, ensuring that these memories are cherished by all.
Choose PDE Photography for your Captivating Wedding
If you are seeking a truly exceptional photography experience for your wedding day, PDE Photography is here to make your dreams a reality. With our unparalleled attention to detail, artistic vision, and commitment to capturing the authentic essence of your love, we guarantee stunning photographs that will be treasured for a lifetime.
Contact us today to discuss your wedding photography needs and let us capture your love story in the most exquisite way imaginable.