Boston Jewish Wedding Venues
Nov 14, 2018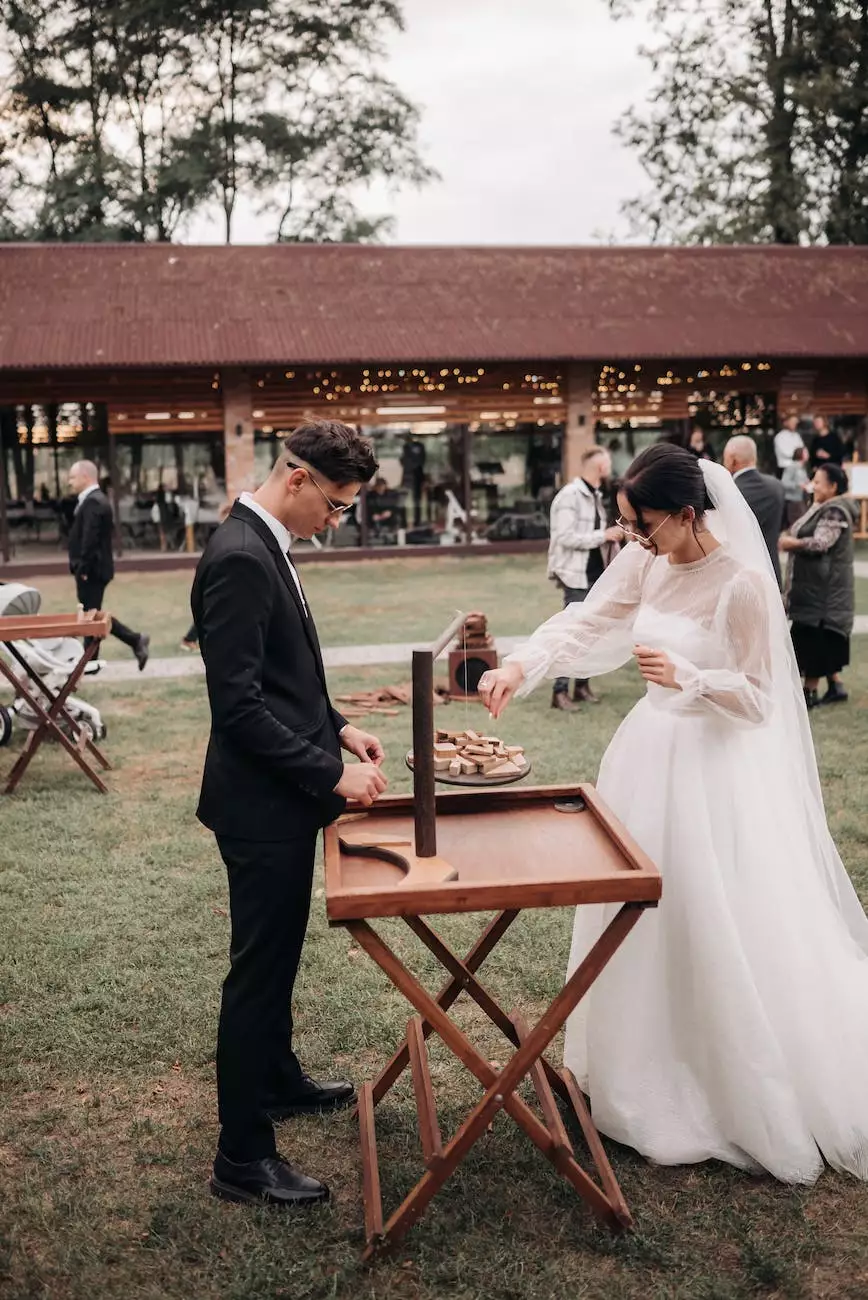 Welcome to PDE Photography, your premier source for capturing the most magical Boston Jewish wedding venues. As experts in visual arts and design, we understand the importance of finding the perfect setting to celebrate your love and tradition.
Photo-Friendly Spaces That Celebrate Tradition
At PDE Photography, we specialize in documenting Jewish weddings in the vibrant city of Boston. Our meticulous attention to detail ensures that we capture every precious moment, from start to finish. From intimate ceremonies to grand celebrations, we have the experience and creativity to showcase the unique beauty of Boston Jewish wedding venues.
Exquisite Venues for Your Unforgettable Day
When it comes to choosing the perfect Boston Jewish wedding venue, we understand that you have specific requirements and traditions. That's why we've curated a list of exquisite venues that cater to the needs of Jewish couples:
1. Temple Emanu-El
As one of the most renowned Jewish temples in Boston, Temple Emanu-El offers an elegant and sophisticated atmosphere perfect for your wedding day. The stunning architecture and rich history provide a memorable backdrop for your celebration.
2. The Ballroom at 9OFS
The Ballroom at 9OFS is a hidden gem nestled in the heart of Boston. With its breathtaking panoramic views of the city skyline, this venue blends the beauty of nature with modern elegance, creating an unforgettable experience for you and your guests.
3. The Exchange Conference Center
If you're looking for a waterfront Boston Jewish wedding venue, The Exchange Conference Center offers a picturesque setting overlooking the harbor. Its versatile spaces allow you to create a personalized ambiance for your special day.
Why Choose PDE Photography
When selecting a photographer to capture your Boston Jewish wedding, it's essential to choose someone who understands the significance of your traditions and can translate them into stunning visuals. At PDE Photography, we pride ourselves on the following:
Experience: With years of experience in photographing Jewish weddings, we are aware of the importance of each ritual and custom, allowing us to capture the essence of your day.
Attention to Detail: We pay meticulous attention to every detail, ensuring your photos reflect the beauty of your Boston Jewish wedding venue and the emotions shared throughout the day.
Creative Perspective: Our team of skilled photographers brings a unique creative perspective to every shoot, resulting in vibrant, artistic, and visually stunning images.
Personalized Approach: We understand that every couple is unique, and we strive to tailor our services to your specific needs and preferences. Your vision is our priority.
Professionalism: Punctuality, reliability, and professionalism are the cornerstones of our work. We aim to provide you with a seamless and stress-free experience from initial consultation to final photo delivery.
Contact PDE Photography Today
If you're ready to capture your Boston Jewish wedding in all its splendor, contact PDE Photography today. We'll work closely with you to understand your vision and ensure that the essence of your celebration shines through our visual artistry.
Let us help you create timeless memories that will be cherished for generations to come. Reach out to us at [email protected] or give us a call at 123-456-7890.